Conference Hotel Demidoff

... find yourself surrounded by greenery, on a splendid hilltop overlooking Florence, in a

Hotel immersed in a huge park, with clean air and only the noise of the woods ...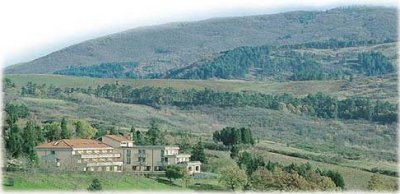 NOTICE
The web site of Hotel Demidoff is under maintenance.
For your booking you can send a fax to the number +39-055-409780,
or phone to +39-055-505641, or send a mail to info@hoteldemidoff.com


Hotel Demidoff is located about 14 km north of Florence in the hills of Mugello and is exclusively
reserved for FLAIR 2007 from September 2-7, 2007 - conference room rates :
130 € for single use, 140 € for double occupation and 150 € for 3 beds, incl. breakfast buffet
Easy access by car - free parking - free bus shuttle service to/from Florence
The hotel, lecture & exhibition halls and all rooms are air conditioned
IMPORTANT: when booking your room(s), please cite "FLAIR 2007", otherwise your request could be rejected.


---
If you want to be added to our mailing list please contact :

For questions about the conference or sponsorship contact :

Last Modified: June 22, 2006 - Copyright © 2006